NLA To 'Give Out' VAG Lotto Digital Short Code To New Company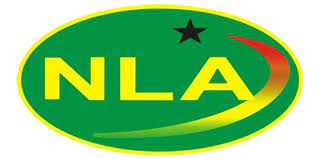 The VanguardGH, is learning that the National Lottery Authority (NLA) is planning to digitalize the 5/90 VAG Lotto and award it to a new company to take over, and allegedly compete with banker-–to-banker lotto operators.
The new company, known as Zena Technologies Ltd, according to sources, would be given the contract to run the 5/90 NLA VAG Lotto digital short code.
The deal when successful, would mean the company, will be responsible for running the NLA VAG lotto product via digital short code with a separate Lotto Draws every week, from Monday to Saturday.
But, even before the deal could be signed, some lotto operators, are raising red flags, cautioning that the move will affect them and eventually collapse their business, including that of Alpha Lotto Limited and other private lotto businesses across the country.
Our sources at the National Lottery Authority head office say, the planned VAG Digital Short Code, move is bad because, it may not profit the revenue mobilization efforts of the Authority.
Claims are that, some powerful forces in government are allegedly the people behind the new company and therefore, pushing for the deal to be awarded to the company at all cost.
Interestingly, technical service providers like Lots Services and Simnet are also allegedly not happy about the idea. They noted that, they would not be treated fairly by the current Board and Management of NLA, if they go ahead to award the contract to Zena Technologies.
Speaking to some Lotto Marketing Companies in Accra, they expressed disappointment over the move, warning that they would fearlessly resist the deal, if their interest and welfare are not considered by NLA before the contract is given out to the new company.
"We will fight against digitalization of VAG Lotto because we have license to operate VAG Lotto and if NLA wants to digitalize the operations of VAG, we are supposed to be the first people NLA should contact for such opportunity and not a different company," a Lotto Seller stated.
According to them, the alleged contract if succeeded could take them out of business and worsen their living conditions.
Meanwhile, some lotto retailers, are questioning why Alpha Lotto Limited, was denied the opportunity, but now wants to grant license to Zena Technologies.
When the National Secretariat of Veterans Administration Ghana (VAG) who are the rightful owners and franchise of VAG Lotto was contacted, they seem unaware of such a contract to be given to any company to operate.