Music producer, Eyoh Soundboy dies after battling kidney failure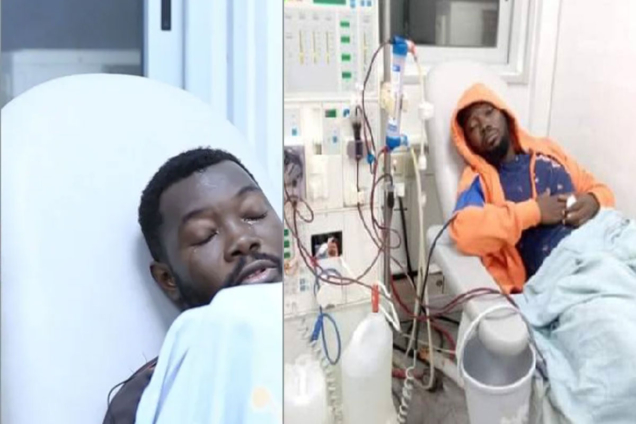 Ghanaian musician and record producer, Eyoh Soundboy, has passed on after battling kidney failure for years.
The tragic incident occurred in his home on Wednesday, 2nd March 2022, as confirmed by his wife, Aisha Yussif.
According to her, in the last days before his death, Eyoh wept bitterly in front of his children and asked them to forgive him for his inability to take care of them due to his illness.
In July 2021, his wife confirmed to Andy Dosty on Daybreak Hitz that her husband is in a critical condition and needed GHS 91,807 for dialysis a year. Prior to this, the producer had been confined to a spot for weeks.
Months before his death, he called on Ghanaians to come to his aid with financial support that would enable him travel abroad for an extensive treatment of his illness.
Musician, D-Black, was among the few artistes who made an undisclosed donation to the ailing producer when he was still alive. The rapper went further to call on MUSIGA, GHAMRO and other music agencies in Ghana to also offer their help.
But irrespective of the financial support and treatment he received, death laid its icy hands on the music producer.
Eyoh Soundboy left behind his bereaved wife, 3 children aged 8, 5 and 1 respectively.
The image above was shared on the late Eyoh Soundboy's Instagram page on July 5, 2021, with the caption "No one will understand this picture, but one day, you will."
Source:
Source: Yussif Dasaija Issah