'Belonging To NPP Is Now a Taboo; Come Back Home!' – Volta NDC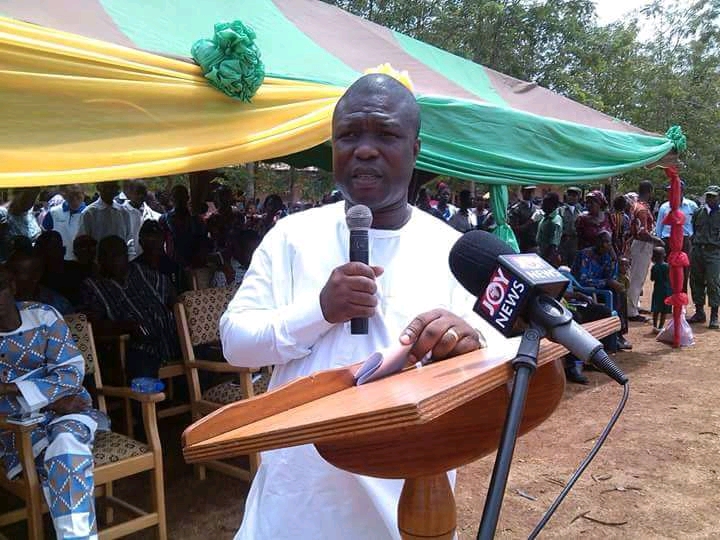 The opposition National Democratic Congress (NDC) in Volta Region is urging all indigenes of the land who belong to the ruling New Patriotic Party (NPP), should reconsider their decision and "come back home" to NDC, since it is now a "taboo" to be a member of NPP from the region.
At a press briefing on Tuesday, August 11 in Ho, the party said, "If there was ever a time when belonging to the NPP in this region was a taboo, then it is now. We are therefore appealing to all our brothers and sisters who are still following the NPP to come back home."
According to them, the party in the just-ended new voter registration exercise, "have clearly and demonstrably defeated the NPP's fantasy claim that Voltarians are Togolese," and "the region, by the special grace of God, remains the world bank of the NDC".
They also added that, under the current NPP administration, the people of Volta region have come under serious intimidations, discriminations, insulted and above all, treated as a second class citizens.
"We the people of this region in almost four years of the Akufo Addo-led NPP government have suffered enough indignities. We have been insulted, denigrated, persecuted, discriminated against and treated as if we are second class citizens.
Countless stories of our people being physically attacked, prevented and humiliated, in their quest to exercise a simple civil responsibility as citizens abound. For the first time in the history of Ghana, our nationality as a people have been challenged by the government of the NPP and the man who should be the symbol of the State – President Akufo Addo, the self-acclaimed 'human rights activist'".